Home
»
2016 ROSE Breastfeeding Summit
2016 ROSE Breastfeeding Summit
---
---
2016 Summit Files Available for Download
To download the Summit Paper Registration Form, Sponsorship Form, and Call for Abstracts simply click on the file below to follow the link and retrieve the material!
Mission
Reaching Our Sisters Everywhere (ROSE) is a member network that was founded to address breastfeeding disparities among people of color nationwide through culturally competent training, education, advocacy, and support. With a focus on increasing breastfeeding initiation and duration rates, ROSE seeks to normalize breastfeeding by serving as a catalyst that provides resources and networking opportunities for individuals and communities.
Summit Profile
The summit audience has included physicians, nurses, nutritionist, social workers, grassroots organizations, community health workers, researchers, lactation consultants, peer counselors, federal, state and local government staff, mothers, and breastfeeding coalitions.
Summit attendees come from all over the United States.
The 2016 summit will be held in New Orleans, Louisiana.
Breakfast refreshments and Lunch is provided only for Thursday and Friday.
The daily schedule will include breaks for networking and visiting vendor tables.
The ROSE Annual Summit has grown from its 2012 attendance of 150 to almost 300 attendees in 2015!
Venue & Hotel
New Orleans Downtown Marriott at the Convention Center
859 Convention Center Blvd. | New Orleans, LA 70130
Lodging:
Group rate: $124+tax
Reservation link – https://resweb.passkey.com/go/ROSE16
Or Call 1-800-305-6342
5PM, Monday, June 27, 2016 is the Cutoff Date!
Parking:
Day Parking: $10 (Valet Only)
Overnight Parking: $25 (Valet Only)
Continuing Education Credits
ROSE has applied for the following continuing education credits:
Agenda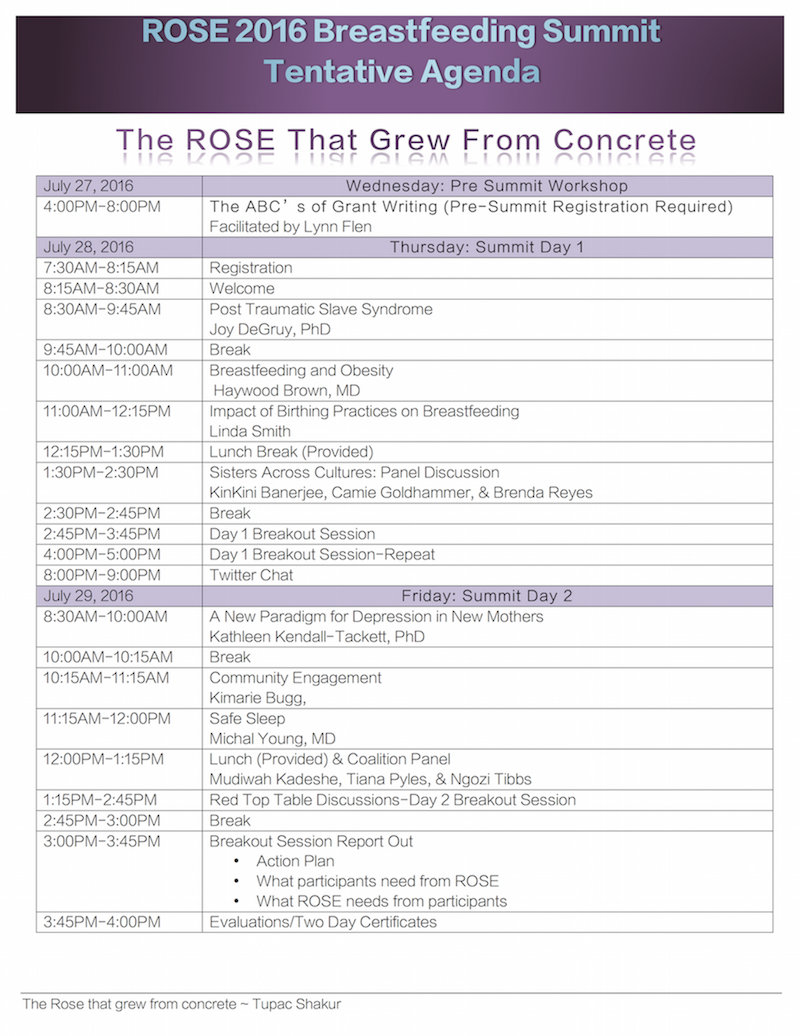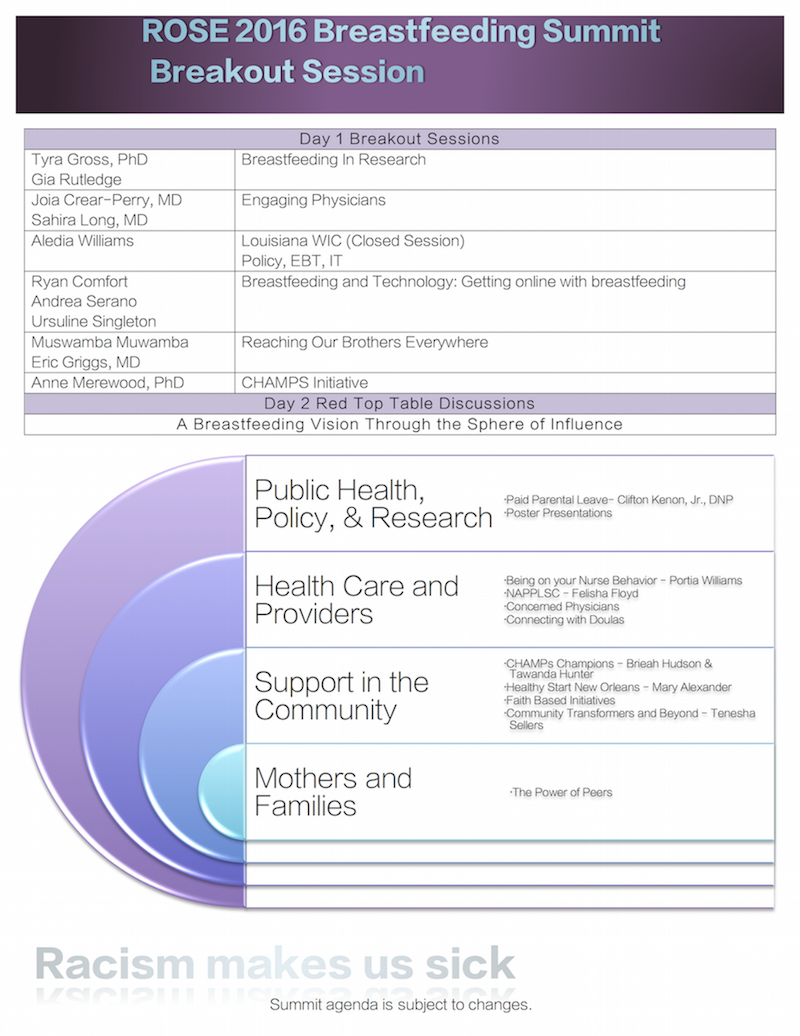 Supported By: